Humbucker Pickup
THE DALLAS STREET ANTHOLOGY VOLUME 1:
It's not easy being a rock n' roll star. Amid all his success, Flynn Black leads a charmed life - but is it the one he wants? Fleeing from his life in music, like a pickup bucking the hum, Flynn tries to sort out who he is, and who he wants to be. Along this introspective journey, Flynn finds the love of his life. Like the humbucker picks up the feedback from the strings of an electric guitar, so Flynn finds Virginia LaCaulle in the madness that surrounds his existence. And though they may be soul mates, neither knows if they are really destined to be together.
"FLYNN!"
THE DALLAS STREET ANTHOLOGY VOLUME 2:
After a professional comeback that establishes him as one of the most popular international musicians in music history, rock star Flynn Black (from Humbucker Pickup) seeks to move on after the greatest catastrophe of his personal life: abandoning his soulmate ingénue Virginia LaCaulle to go on tour. Moving to California to continue his career, Flynn is quickly enraptured by the beauty and brains of the elegant film star Jamie Dhue. Their worlds collide in outrageous glitz and glamour, but unfortunately they both know that the only thing harder than being a rock and roll star is being in love with one. Join Flynn for the second volume of Dylan Davis' Dallas Street Anthology.
Dating Virginia
THE DALLAS STREET ANTHOLOGY VOLUME 3:
After her traumatic breakup with international musician Flynn Black (from Humbucker Pickup and "FLYNN!"), ingénue musician Virginia LaCaulle tries to move on. From her Premiere Arrondisemont Apartment in Paris, Virginia seeks to heal her body, mind, and spirit. Armed with extreme talent in playing guitar and with a global music corporation on standby, Virginia decides to conquer her fears one at a time: stagefright, creative composition, and the worst of all… dating. With Flynn far away and his best friend band mate Philip Hagan at her side, Virginia sets out to conquer the world...and show everyone the mistake Flynn made. Find out what she's been up to.
Buffalo Seine
THE DALLAS STREET ANTHOLOGY VOLUME 4:
Finally reunited through a tragedy of fate, international musicians Flynn Black and Virginia LaCaulle try to put their lives back together. It is a painful process steeped in love and anger. Following Humbucker Pickup, "FLYNN!", and Dating Virginia, Buffalo Seine recounts the momentous events in Flynn and Virginia's lives and careers as they attempt to be together despite their collective pain and heartbreak. Unfortunately they both know that the only thing crazier than being a rock and roll star is being in love with one. Join them for the beautiful conclusion: Volume 4 of Dylan Davis' Dallas Street Anthology.
Purchase this book on Amazon.com.
THRESHOLD
HOW FAR WOULD YOU GO?
Dr. Dennis Laff speaks six different languages and has seven advanced degrees. He can configure orbital trajectories in his head, recite Pi to a hundred decimals, and argue the finer points of thermodynamics. That's why the International Space Agency has tasked him with the sixteen septillion dollar effort to solve mankind's biggest problem: a faster form of space travel. In the 26th Century, the Earth is polluted, greatly overpopulated, and running fast out of resources. It's up to Laff and the biggest brain trust in the world to solve the problem. The answer might lie in wireless teleportation…or the mysterious properties of the newly found foreign element Redinium… or the solution might lie in Laff's obsessive relationship with Canadian Tour Guide Rebecca Gomez. Laff has everything but the consolation of his totalitarian superiors…and he'll get right on the quantum physics of tether tech, sun solar sails, and launching laser lightcraft using his own Startlight engine just as soon as he can figure out how to work the coffee machine in the break room.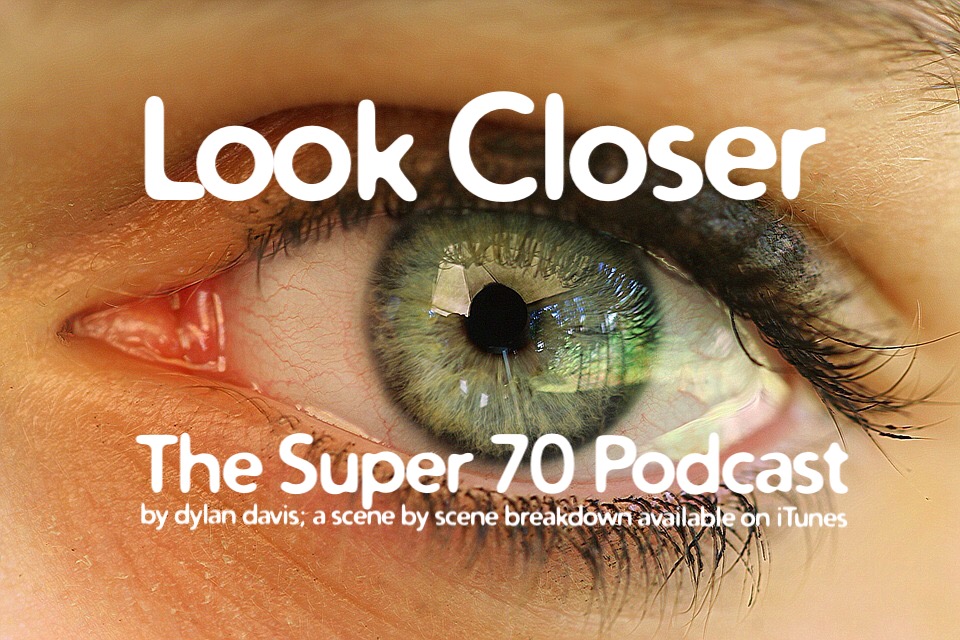 The Super 70 Podcast
Books
Film is art. Film is history. Film is fun. Join me as we watch an eclectic list of the world's cultural treasures. No film is too obscure or makes too much money. The goal is not to tear down or to rehabilitate - only to understand. Click the title to take you to the podcast on iTunes or head on over to my Soundcloud.